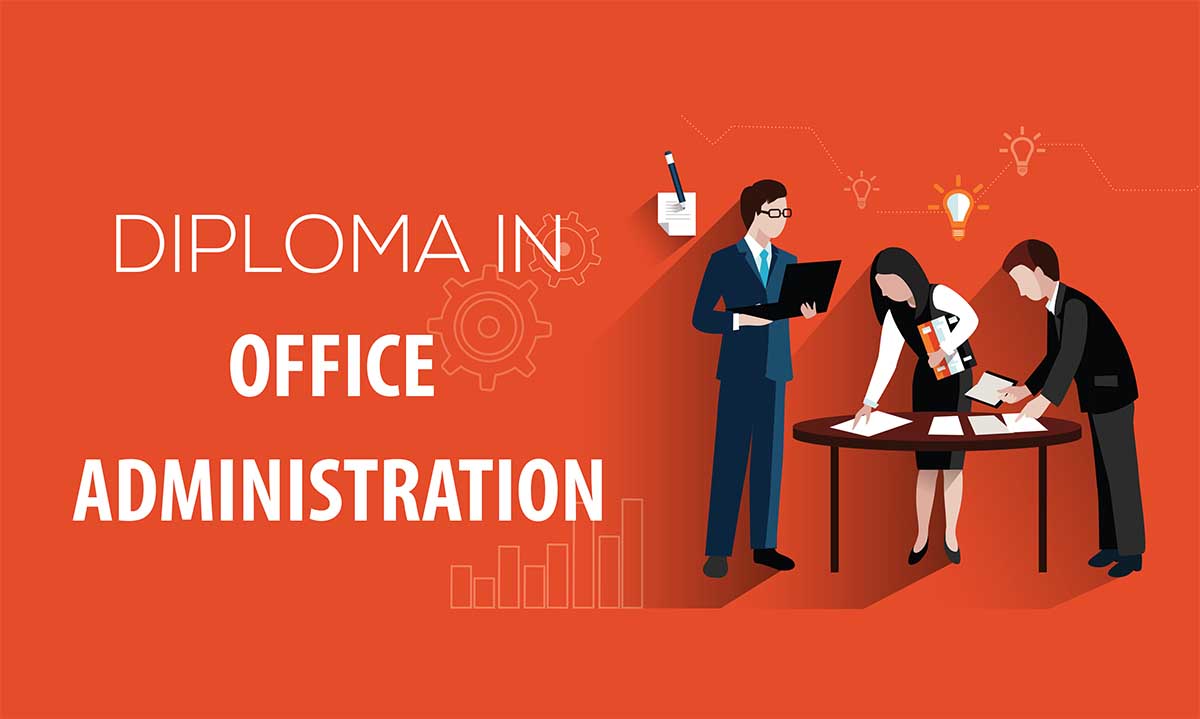 Overview:
Are you looking to be a highly paid Office administrator/administrative assistant? Give your career a boost with the well-recognised Global Edulink Diploma in Office Administration. Global Edulink, as a leading office administration training courses provider in the UK, this Diploma allows you to enhance your office administration skills and prove to employers and recruiters that you're able to provide office administration, management and secretary duties to the highest standards. [read more="Read more"]
With flexible study times of online learning, apply today to easily gain the skills needed to be a successful Office admin/ Office manager/ Administrative assistant/ or Secretary and gain highly paid employment today.
Online Office Administration Training Programme is one of the most demanded training programmes in our training centre. We deliver more than 150 packs in every week for our distance learners around the world. This training is for 100 guided learning hours.
This is higher demanded and more advantageous training for your career life. The biggest advantage is this training will cover your computer skills including working with Microsoft Office, writing administrative documents & data entry and also basics of finance and human resource management skills. This will save your time, money and effort for enrolling another training programme for developing computer literacy and finance.
This Diploma (course pack) has 3 units. 1st unit delivers tutorials for developing your business communication and ICT skills and 02nd unit delivers tutorials for managing business environment and personal & professional development and 03rd Unit delivers tutorials to develop your skills for record keeping of financial and human resources.
Further this programme develop your customer service skills and teaches how to produce business documentation and communicate in business environment such as writing business letter, memo, CV, Covering letter for CV, Personal statement, report, business presentation, Preparation and face to Job interview, Data entry, emailing and formatting documents, etc. Also, it develops your skills in managing finance and human resources, social media and other administrative tasks in an organisation.
Certainly, at the end this programme you will be able to develop your administration skills, customer service skills, ICT (Information & communication technology skills), Technical writing skills, managing finance and human resources and confidence yourself etc.
Our online programme is well designed that you feel same as you are in the classroom. 24/7 Mentor support service, reading and study materials, online study platform, and forum build your confidence to study well and guide you to get good results and it secures your qualification. [/read]
Who can take this training programme?
We designed this training for individual/group who prefer distance learning and busy with life.

Individuals who would like to start working as an Office Administrator/ Office manager/ Administration Assistant/Secretary.

Individual who want to further develop their skills in advance office administration tasks such as ICT, Finance and human resources, etc.

Experienced Office Administrative people who want to develop IT and Administration skills including finance, human resources etc.
Course Description
Our online Diploma in office administration course has been designed for 100 guided learning hours. Unit 01 & 02 carry 20 guided learning hours each and Unit 03 carries 30 guided learning hours:[read more="Read more"]
 Unit 01; Developing Business Communication & ICT Skills
Effective Business Communication (Business Document Production).

Develop effective/technical writing skills.

Microsoft Word

Microsoft Excel

Microsoft PowerPoint

Microsoft Outlook

Microsoft Access
Unit 02: Managing business environment and personal & professional development
Develop customer service skills.

Managing database and company files.

Successful Meetings & Minutes.

Meeting and accommodation arrangements.

Event Management Essentials.

CV Writing, Cover letter, Personal statement.

Interview techniques; guidance on how to perform in an interview.

Social media and internet for personal and professional development.
Unit 03; Record keeping of Financial and human resource
Book-keeping

Payroll management

Managing Inventory and budget

Working with Invoices and receipts

Dealing with correspondence, complaints and queries

Staff recruitment, training and appraisals procedure (HR Essentials)

Keeping personal records, Preparation of job descriptions

Managing health and safety policies

Writing reports for senior management.

Supervising and monitoring the office works. [/read]
Method of Assessment:
The assessment published in your online student portal and the online exam (assessment) is provided one Assignment and one multiple choice questions exam paper covering above all three units. Please note that you are given three months (90 days) time period to take the exam from the date of your registration (enrolment) and you can complete your exam during those 3 months at any time. We will send the confirmation email for your result within 5 working days and we will send your certificate by post.
Certification
Successful candidates will be awarded "Diploma in Office Administration".
Entry Requirement
There is no experience or previous qualifications required for enrolment on this course. It is available to all students, of all academic backgrounds.

Learners should be ages 17 or over to undertake the qualification.

Basic understanding of English language, literacy, numeracy and ICT are required to attend this course.
Career Path
There are different paths in which your career could develop. You can be an office administrator, office manager, team supervisor or you can become a Personal Assistant for company director and executives or for senior management positions.
Alternately, you can specialise in one area such as medical or legal secretarial work. In some companies you can move up through their internal vacancies or move to different areas such as sales and marketing. Therefore, having qualified and worked in administration sector can be a "Good Foot in the Door" in administrative career.
Why you choose us:
This great opportunity which cover Microsoft Office and other IT skills. So, this gives you chance to save money on a separate Microsoft Office course.

All the study materials are available in your student portal including Module book, Video, Mock exams and extra supportive materials such interview tips, CV writing, etc.

Access to Mock exam and mentor supports.

Excellent and flexible mentor supports by our team of experienced tutors/trainers.

Effective and efficient administrative service from our staff for your inquiries

Comfortable learning access to your student portal.

Instant technical supports and live chat service for your inquiries. This is very helpful for international learners.

Quick results and delivery of your certificate.

Career development services and counselling

Support for finding a job – You can access and register for our job portal (jobsite) to find the employers
unit 01
Effective business communication

00:00:00

Business Writing and Memos

00:00:00

Effective Technical Writing Skills

00:00:00

MS Word Tips & Tricks

00:00:00

Microsoft Excel Tutorial

00:00:00

MS PowerPoint Tips

00:00:00

Microsoft Outlook

00:00:00

unit 02
Managing database and company files

00:00:00

Successful Meetings & Minutes

00:00:00

Taking Minutes

00:23:00

Arranging Business Travel and Accomodation

00:00:00

Meeting Arrangements

00:00:00

Organising a Meeting

00:00:00

Event Planning Essentials

00:00:00

Writing a Personal Satement

00:00:00

Writing CV and Covering Letter

00:00:00

Interview Techniques

00:00:00

Social Media for Personal and Professional Development

00:00:00

unit 03
Book Keeping

00:00:00

Record Keeping and Filling

00:00:00

Diary and Time Management with Outlook

01:26:00

Payroll Management System

00:00:00

Managing Inventory and Budget

00:00:00

Working with Invoices and Receipts

00:00:00

Dealing with correspondence, complaints and queries

00:00:00

Recruitment,Selection and Human Resource Management

00:00:00

Keeping Records

00:00:00

Health and Safety at Work

00:00:00

Report Writing for Senior Management

00:00:00

Supervising and monitoring the office works

00:00:00

mock exam
Mock Exam: Diploma in Office Admin Global

01:00:00

exam
Exam: Diploma in Office Admin (Old)

01:00:00
No Reviews found for this course.