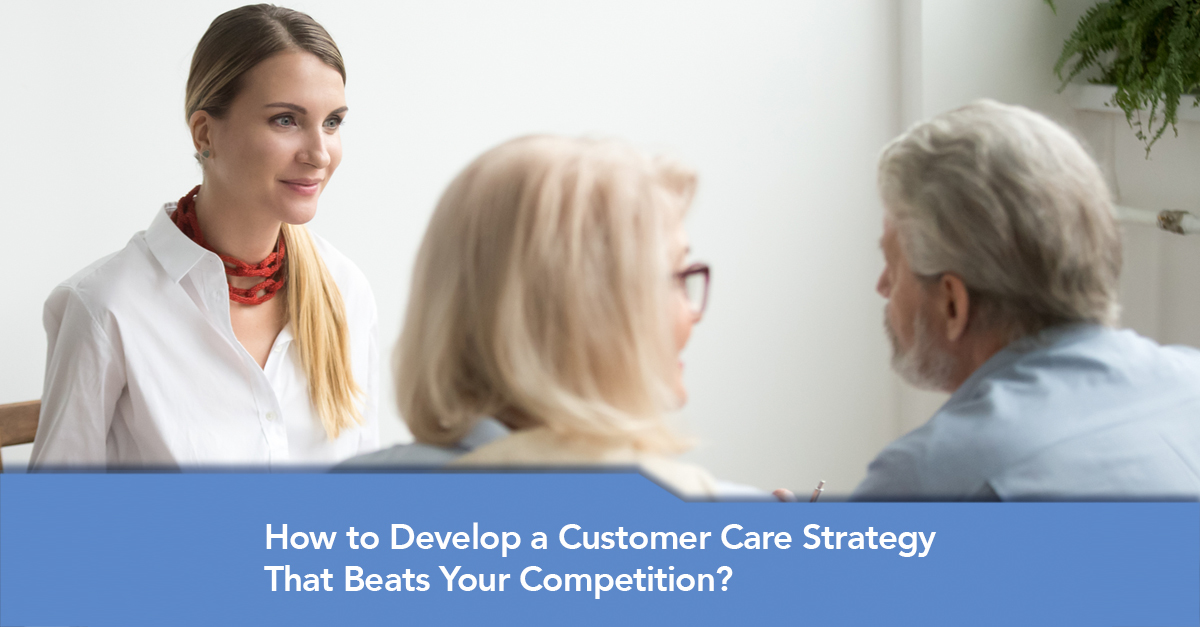 For every business, their customer service strategy is key if they want to stay in business. There is really nothing without your clients if you think about it, and if you are not able to give them what they are looking for, there is absolutely no reason, why they would not go to your competition. So here are some great ways in which you can develop customer service tactics and strategies that can beat your competition.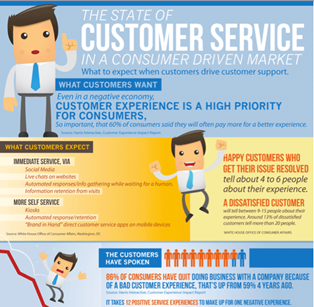 (Source: https://fonolo.com/blog/2012/05/best-customer-service-infographics/ )
Good Customer Care Looks Out For Before And After Too
The best customer experiences actually get started before somebody becomes a customer. From the moment that they come into contact with your business, whether it's online or a brick and mortar, they should feel cared for and understood. You can accomplish this with good web copy, implementing internal policies about how to greet people, training your customer service staff and more. Even in the case of after service, business owners should always try and find a way to make sure that their customers feel valued. Send them a small gift card on their birthday, send personalized Christmas cards or a thoughtful gift that clearly was purchased for them specifically. Those small touches make all the difference.
Have Procedures But Go The Extra Mile
You cannot ignore the rules. Standard operating procedures are very valuable, but they merely provide a framework within which to work. But in order to provide great customer service your customer service strategy should also include your team members being willing to go above and beyond if needed. You should try and accommodate your customer always as much as practically possible. Remember: without your customer, you won't need a framework. The reverse is not true. Give them a reason to come to your business again and again.
(Source: https://www.8×8.com/resources/infographics/discover-cost-of-bad-customer-service )
Make Use Of Technology
You need to optimise the response time that you have for your customers. The faster you are, the better it will be. For this, you can make use of the current technology that is available. But first, you may have to train your customer service staff about how they can use the software correctly and when to do so. This is why customer service training is important, whether you are an individual or a business.
Create A Community Not Just A Business
It is critical that you enhance the in-store experience for your clients and you will need to think of out of the box methods for this. Your competition is doing the same and 2019 is not the year to let go of your customer service tactics and strategies. Many successful business leverage their physical stores for hosting community events. By turning the dealership into a community space, dealers are strengthening their bond with current and future customers. Across all industries, retailers should emphasize the online and community experience in 2019.
How To Deal With Negative Reviews
Take negative reviews as a blessing in disguise. Most brands really dread this but the reality is that when your customers give you a negative review, they are also giving you a second chance to redeem your brand and make their experience better. Personalise your response to that specific client and address their concerns. Do not use obviously copied and pasted responses Doing this often has the opposite effect to what you're intending and irritates the already unhappy customers because they believe that you don't care about their experience and couldn't be bothered to take the time to make it right. If you give them the right experience, they will be the first to recommend you to their friends and family too. Remember that you will not be able to please everyone no matter how great of a customer service strategy you have. However, when potential customers look at your feedback and reviews to create an opinion on your business, they will see that you care about your customers and feel more inclined to forgive any negative responses.
Listen Before You Respond
Don't be in a hurry to respond and get the customer out of your way. Take your time. Listen to what they are saying and understand your customer's needs. Listen to the words they are speaking, the tone of voice, body language and try to think of how they are feeling. Having intuition can take you a long way in customer service tactics and strategies. Effective listening and undivided attention are particularly important when face to face where there is a great danger of preoccupation, such as looking around to see to whom else we could be selling or catering to.
Continued Training And Development
In order for you to devise a strategy and for it to be successful, basic education is a must. Continued training and development for your team is what can achieve this. Our accredited programmes in principles of customer service and more, can help you implement a feasible and rewarding strategy for your business. Whether you want to train your employees or learn yourself, our programmes are open to you. Contact us on [email protected] for more information.